Movie/tv News
Inventing Anna: 10 Funniest Quotes From The Miniseries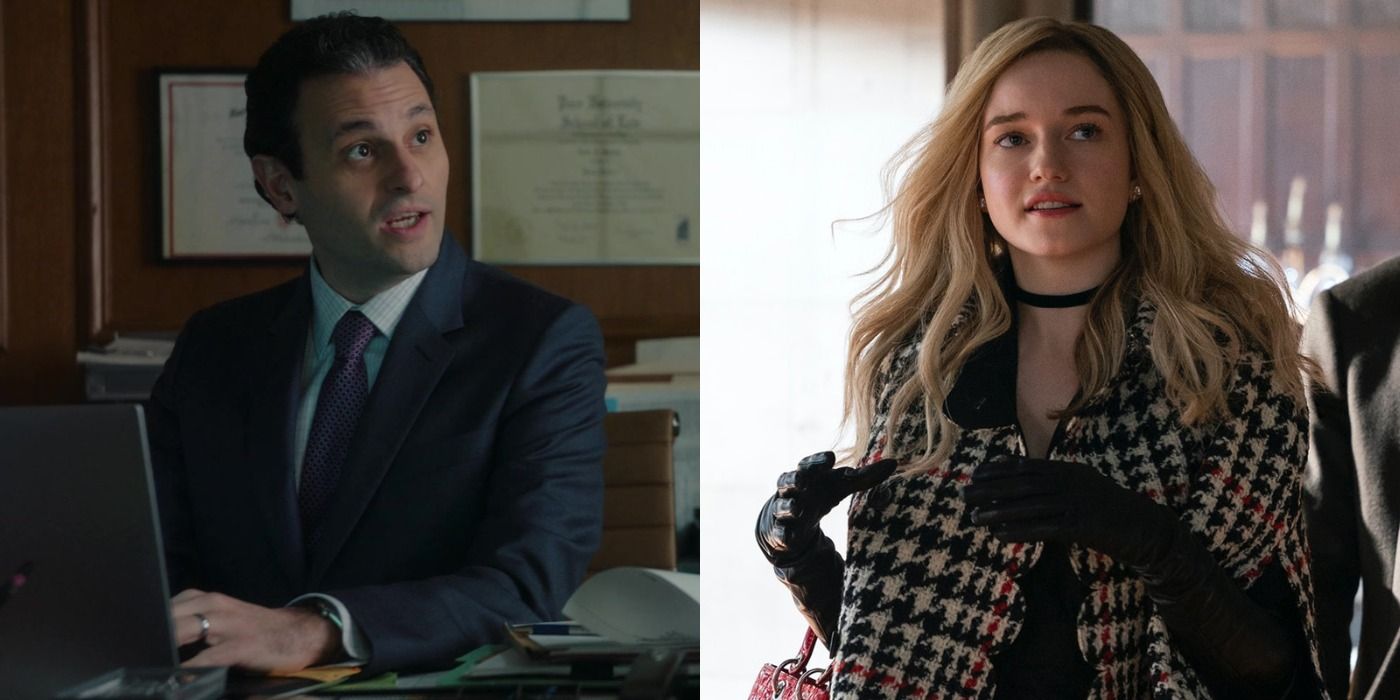 Content Warning: The following article contains spoilers for the series Inventing Anna.
Although Inventing Anna revolves around a true crime story full of lies, fraud, and betrayal, there are some hilarious moments in the show. These scenes often come with unforgettable gut-busting quotes.
RELATED: 10 Best Quotes From Inventing Anna
From Anna's brazen insults to Todd's offer to watch his 1-800-get-a-lawyer commercial, the funniest lines from the series often inject some much-needed comic relief in the otherwise fast-paced and serious miniseries. The best ones usually come from likable characters like Vivian and Todd, but even side characters like Barry have their sidesplitting moments.
Anna Delvey (Anna Sorokin):
"Vivian, Are You Pregnant Or Are You Just So Very, Very Fat?"
There's no shortage of witty quotes from Anna in the miniseries. One of the first instances viewers realize that there's more to the protagonist's story than meets the eye also happens to be Vivian's initial meeting with her. When the journalist asks her a little bit about herself and her situation, the fraudster starts crying and explaining how they've got it all wrong.
She seems vulnerable at that moment, which is why it's so jarring to hear her suddenly insult Vivian in between sniffling. It's a distasteful question that catches the journalist off guard, and her reaction is what really makes the scene amusing.
Rachel Williams:
"Because You Are A Bad B***h."
Rachel and Kacy develop a close friendship after the disastrous Morocco trip. The personal trainer rightly takes her friend's side and encourages her to stand up for herself. Kacy often reminds Rachel that she is "a bad b***h," which is the phrase she needs to hear when facing stressful situations like the intervention.
RELATED: The Characters' 10 Best Story Arcs In Inventing Anna, Ranked
The quote becomes especially funny when Rachel echoes it back to Kacy eventually. With Anna waiting for her in the lobby, she needs to hear her own words from Rachel to be able to stand her ground. It's a comical but heartwarming exchange between the two friends.
Vivian Kent:
"No Offense, But I Wanna F**k This Floor."
When Vivian and Todd see Talia's huge house for the first time, they realize they're dealing with a world they're unfamiliar with, where even the bathrooms are designed to perfection. A hilarious scene ensues when Vivian walks in on Todd laying face down on the bathroom floor.
He explains that there are "heated floors" and they're "literally equalized to" their "body temperature." This prompts a gut-busting line from Vivian about how she wants to "f**k this floor." It's a lighthearted way to highlight the stark difference between their lifestyle and Talia's.
Neff Davis:
"I Glow."
Neff has some memorable quotes in the miniseries, and while most of them are accompanied by anger or shadiness, there are a few funny ones sprinkled in, too. One of her more humorous lines is said during a sweet moment between her and her partner, after she describes how Anna actually sees her.
She reminds her boyfriend that she's "a star" and that she glows, and giggles as she repeats the statement twice. It's not a sidesplitting scene, but it's still an amusing one that shows a different side of the often badass character.
Barry Klein:
"Gender Is An Outdated Concept, Urine Is Universal."
The Scriberia writers are a lovable group of supportive people who are always ready to drop everything to help Vivian with her story. They develop a comical habit of barging into the office's restroom while the journalist is there, with one of those instances standing out thanks to a clever response from Barry.
RELATED: 8 Supporting Characters In Inventing Anna With Main Character Energy
When Vivian jokingly reminds the writers that she "was peeing in" there, Barry reacts by telling her that "gender is an outdated concept" and "urine is universal." It's an underrated humorous exchange that's soon overshadowed by the news that "Anna stole a f*****g jet."
Todd Spodek:
"You're A F*****g D**k, Anna, A Huge D**k – But You've Also Got Balls, Big F*****g Rhino Balls."
Todd and Anna have one of the best relationships in the miniseries – it's definitely far from being a healthy one though. The lawyer develops an obsession with the fraudster's case and ends up caring about her wellbeing more than he should for any client.
An explosive and intense exchange between the two takes place towards the end of the show, as Anna refuses to go back to court after feeling humiliated by Rachel's testimony. Todd launches into a passionate monologue about how he will do everything he can for Anna, and injects some well-timed humor by describing her "big f*****g rhino balls."
Anna Delvey (Anna Sorokin):
"Oh, That's Not To Drive, That's To Shut Up."
Anna isn't known for her patience and kindness, and anyone who is unfortunate enough to be on her bad side soon learns that it's best to just stay quiet. When the protagonist hails a cab from the airport in Los Angeles, the polite driver starts making small talk about the city.
She interrupts him by handing him a wad of cash, to which the cab driver says that it doesn't "cost this much to get to West Hollywood." He's understandably taken aback by her harsh comment about how it's "to shut up." It's a funny and uncalled-for statement that's not so surprising to hear from the fake German heiress.
Vivian Kent:
"When I Lay Down, She Climbs To The Top Of My Organs And Takes The Little Machete I Apparently Grew For Her And Starts Hacking Away At My Will To Live."
It's no secret that Vivian doesn't have the best time during her pregnancy. It's her first time learning about all the pain and discomfort that comes with it, and Jack can only do so much to soothe her.
RELATED: One Quote From Each Character In Inventing Anna That Perfectly Sums Up Their Personality
In one scene, she hilariously describes the pain she's feeling like her baby climbing "to the top" of her organs and taking "the little machete" she "apparently grew for her." It only becomes even more gut-busting when Jack asks if she means the baby is kicking, which frustrates her even more as she shouts "f**k you and your sperm."
Todd Spodek:
"I Made One Of Those Cheap 1-800-Get-A-Lawyer Commercials Last Year. It's Humiliating… Want To Watch It?"
The moment that arguably cements the fact that Todd is a likable character is when he responds in the best way to Vivian's rant about her career and the controversial news story about her.
He knows that he can't say or do anything about the awful situation the journalist is in, so he chooses to compliment her new hairdo before offering to show her his "cheap 1-800-get-a-lawyer commercial." It's a subtle and funny way of saying he has experienced something just as embarrassing as what she had just described, which isn't really comparable, but it does the job and cheers her up anyway.
Vivian Kent:
"I Am Not Special!"
One of the best quotes in the miniseries is said after Vivian makes a terrible mistake by missing a scheduled visit with Anna. The con artist doesn't hesitate to remind her that "being pregnant" is a lame excuse to not see her, as "people have babies everyday" and "they squat in fields" – Vivian is not special.
That last part sticks with Vivian, and it's exactly what Todd tells her when she's close to giving up as she's delivering her baby. It's an odd choice for a motivational speech, but it does the job and results in a humorous scene where Vivian is just shouting about how she's "not special" as she pushes one final time to safely give birth to her child.
NEXT: The 10 Best Characters In Inventing Anna, Ranked
Charlie Cox Says Something Else Is Coming For His Daredevil MCU Return
About The Author
Share this news on your Fb,Twitter and Whatsapp