USA
2022 midterms primary results: New Hampshire, Rhode Island and Delaware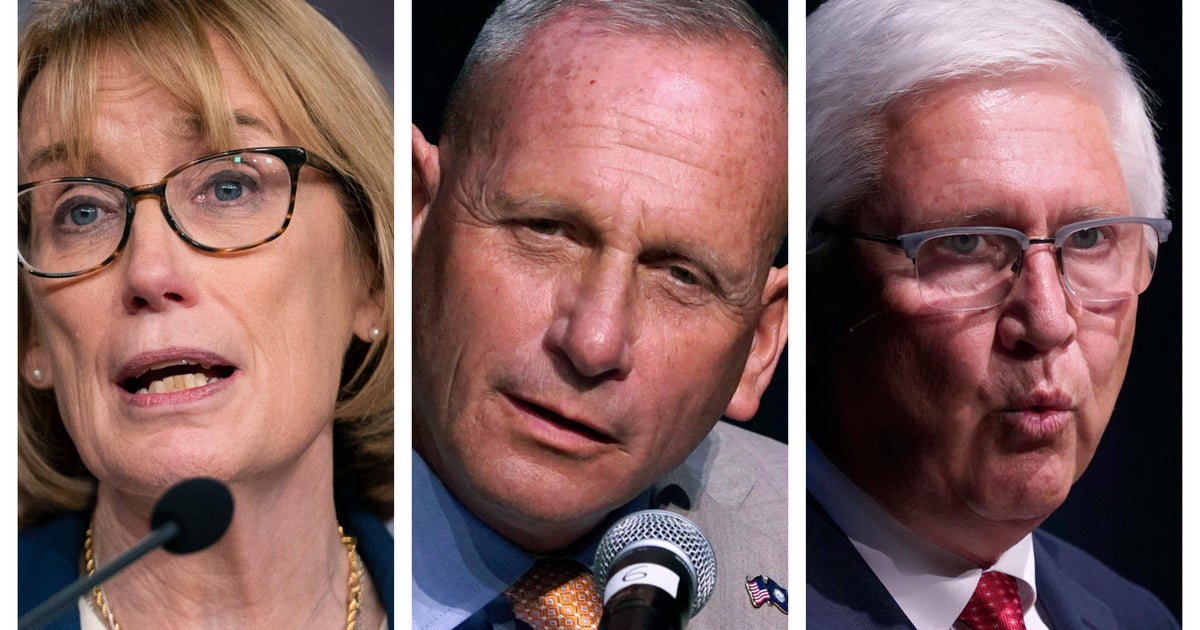 The final primaries of the 2022 election cycle were held Tuesday, as New Hampshire, Rhode Island and Delaware voters went to the polls.
President Joe Biden flew to Delaware on Tuesday afternoon to vote, according to the pool report. There's only one contested race in Delaware — state auditor. Incumbent Kathleen K. McGuiness faces primary challenger Lydia York for the Democratic nomination. McGuiness in July was convicted on three misdemeanor counts of public corruption related to the hiring of her daughter. A judge later tossed one conviction.
But all eyes were on New Hampshire, where Republicans are vying to take on incumbent Democratic Sen. Maggie Hassan. The Republican primary is centered around two candidates: New Hampshire Senate President Chuck Morse and veteran Don Bolduc. 
Democrats see Bolduc as the preferred candidate against Hassan, due to his more extreme stances on the 2020 election, calls to "get rid" of the FBI and frequent criticism of popular moderate GOP Governor Chris Sununu. Sununu has backed Morse and called Bolduc a "conspiracy theorist."
Sununu had announced earlier this year that he would not be jumping into the Senate race. 
Bolduc has been the frontrunner in the race and was leading by more than 20 points in a University of New Hampshire poll that came out in late August. Former President Trump did not endorse either candidate. 
The Democratic Senate Majority PAC has spent millions airing an ad critical of Morse, calling him "another sleazy politician" and saying that Senate Minority Leader Mitch McConnell's "Washington establishment" is going "all in" for Morse. 
On the opposite side, a group that has ties to McConnell, the White Mountain PAC, has spent millions on ads to take down Bolduc, according to the New Hampshire Union-Leader. The GOP Senate Leadership Fund is also active in this race, but is focused on the general election in November. The group has committed $23 million for ads against Hassan, with their first airing on primary day. 
Hassan, a former governor, was first elected in 2016, flipping the seat from Republican Sen. Kelly Ayotte, one of only two Democratic flips in that cycle. Hillary Clinton won the state in 2016 by just over a point, and although Trump targeted it aggressively in 2020, the state went for Mr. Biden by 7 points in 2020. 
In New Hampshire's 1st congressional district, CBS News projects Karoline Leavitt has won the Republican nomination to take on Democratic incumbent Rep. Chris Pappas. Leavitt, a 25-year-old former Trump aide, had faced Matt Mowers, who was backed by House Minority Leader Kevin McCarthy, and Gail Huff Brown, the wife of former moderate GOP Sen. Scott Brown of Massachusetts, and several others who were on the ballot.
Republicans are also facing off to see who will challenge Democratic Rep. Annie Kuster of New Hampshire's 2nd congressional district in November. Sununu has backed Keene Mayor George Hansel. One of his opponents, Bob Burns, has benefitted from Democratic spending, another instance of Democrats looking to prop up a candidate they feel will be easier to defeat in a general election. "Meet Bob Burns, the ultra-conservative candidate for Congress," says an ad from the "Democrats Serve" group.    
In Rhode Island, incumbent Democratic Gov. Dan McKee, who took over after then-Gov. Gina Raimondo left for her White House position as secretary of commerce, has four primary challengers. An August WPRI poll had him leading the pack, but by only 3 points. 
In Rhode Island's 2nd District, CBS News projects Seth Magaziner won the Democratic nomination. He will face Republican Allan Fung, the former mayor of Cranston, Rhode Island, a candidate national Republicans believe will make that race competitive. Incumbent Democratic Rep. Jim Langevin is retiring.
Share this news on your Fb,Twitter and Whatsapp